Wednesday 14 September 20:00 until Sunday 18 September. 4:00 p.m. Price 525€ p/p including overnight stays in double cabin, sail training, all food, coffee and tea, harbour fees, cleaning fees and tourist tax. Are you enjoying our extra long weekend in which we're waving off the summer?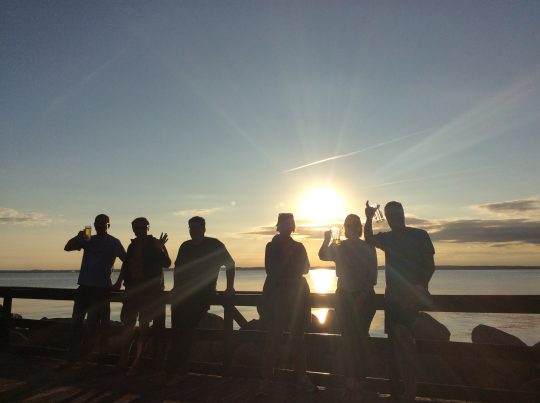 Do you enjoy a deliciously long weekend with us as we finish off the summer?
We meet on Wednesday evening September 14th in Kiel on board of the Oban, spend a nice evening on deck (beer tap, nice people, very good drinkable red wine, mild air and a fantastic week ahead), then go to our bunks to spend a restful night with dreams of freedom and adventure (or whatever you want).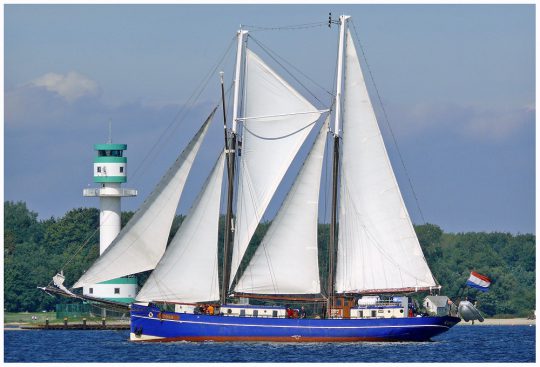 In the morning out, delicious breakfast and then "cast off" after explanation of the first important sailing things.
A dreamlike sailing day is waiting for us, super weather, 4 wind forces and a distant destination before our eyes… we hope. We go … wherever the wind takes us…
In the evening then mooring in a foreign harbour or anchoring in any bay, swimming, cooking or barbecue, continuation and deepening of contacts and conversations from the previous evening and the previous day, beer tap, time for yourself…
Koje-and the whole thing nog 3 days more…
On Sunday afternoon 16.00 18. September we are back in Kiel with a smile in our eyes and a full heart.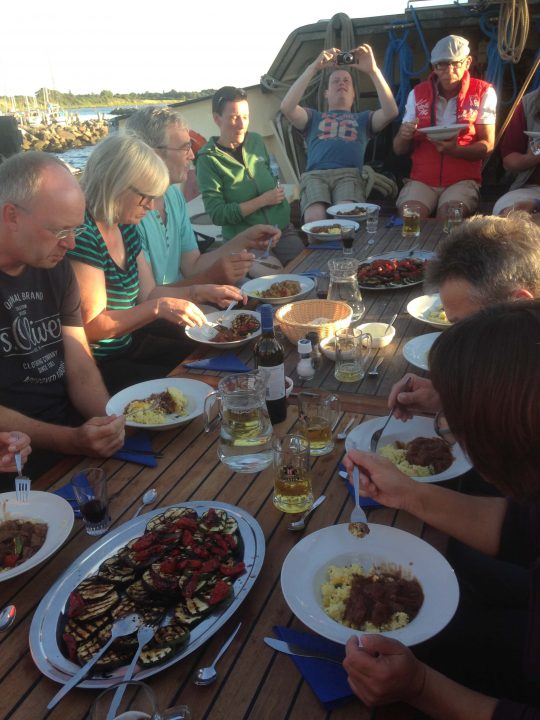 Logbook: "Dear Olaf, dear Jolan, after a good night at home (on what felt like a shaky ground) we arrived safely again.
I would like to say THANK YOU for the wonderful days on the Oban. You are a great team! Always hospitable, always balanced, always friendly, always patient and always surprising concerning the destination. It was great"