Monday 22th of August 10.00 Rostock Stadhaven
until Friday 26th of August 16.00 in Kiel on the Blücherbrücke.
Price p/p 600 € inclusive. Children discount. A pre-night stay can be requested.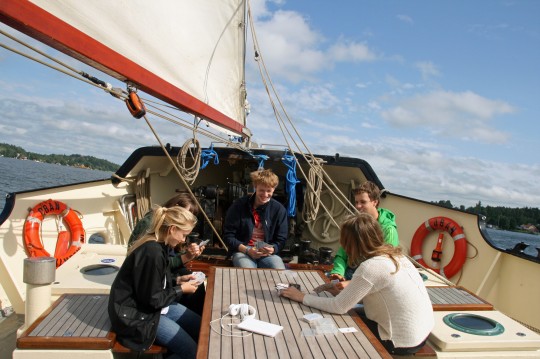 This short trip in a family atmosphere is ideal for discovering sailing on the Baltic Sea. Sailing experience is not necessary. Together we set the sails after an explanation by the crew. And maybe you want to steer such a big ship! In the evening there is usually time for a walk or a swim. You can also steer or just chat or read a book. Lots of time for yourself and beautiful skies and something to do alternately. Every day we eat the freshly made food together. Preferably outside on deck.
On Monday we first sail down the river Warnow in the direction of Warnemünde. Then we go to the meadow Baltic Sea. So much space! You have a chance that we sail to the Danish Nysted where there is a beautiful beach and a beautiful castle. after that we eat together. In the harbour they also have delicious Danish ice cream! It is also possible that we moor somewhere else, because the wind and harbour rules determines our possibilities and the skipper determines.
The next morning we will probably go early, because today is a long day of sailing to the west. Maybe we will land in Bagenkop on the island of Langeland, where you can photograph the Oban from above in a small tower.
Then we continue in the direction of the fishing port Heiligenhafen past Fehmarn or stay in the Danish South Sea. Maybe to the small Lyö where only three big ships fit, or the fairytale AErosköbing.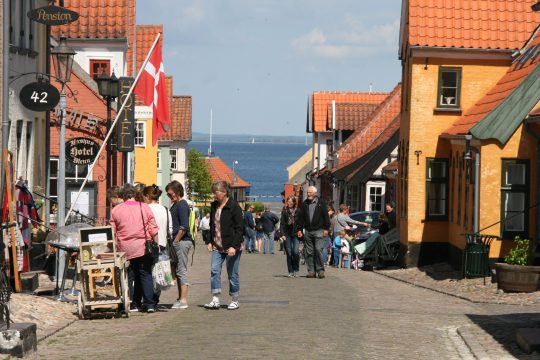 The next day we continue southwest to another port. On Friday afternoon 15.30 approximately we moor at the Blücherbrücke in Kiel. From Kiel you can travel by train. Although the beautiful Schleswig Holstein is nice to spend a few more days!