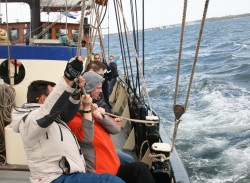 This will be our last weekend. It 's a pity the season is over here, because we love the Baltic. It also means the end of a good summer.
But up we go to AEro! We are heading for Marstal, which was the homeharbour of our Oban for 50 years!
Then we will go to Holland, to sail the last trips from there.